It seems like Imperial Pacific online gambling will become a reality soon. The Senate of the Commonwealth of the Northern Mariana Islands approved the final reading of House Bill 21-31, allowing three senatorial districts to decide on online gambling operations in their territories.
HB 21-31 will return to the House for adoption. Lawmakers were tackling the online gambling bill since 2019. However, it was clear that Imperial Pacific wasn't profitable at that time. The casino operator supported the House Bill if it has an exclusive right to online casino gambling.
The Senate approved the House Bill, 6-1 with a single abstention. The only nay vote was from Paul Manglona. He asked his colleagues how they could give Imperial Pacific more responsibilities when the company was already on a decline.
Imperial Pacific Online Gambling a Reality Soon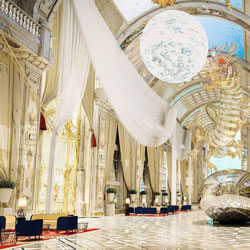 According to sports betting reports, Senator Sixto Igisomar said that the Northern Mariana Islands is a part of the US. Thus, operators who want to start an online gambling business in the territory need to pass the federal government's qualifications.
Based on online gambling South Korea sources, it would be hard for Imperial Pacific to qualify for an online gambling license. The operator faces federal probes that include alleged violations of the Bank Secrecy Act, wire fraud, illegal campaign contributions, and money laundering.
Representative Lorenzo Deleon Guerrero introduced HB 21-31. He said that online gambling would provide a new source of income for the government. According to a gambling directory report, Representative Guerrero claimed it would not make the country dependent on tourists during the pandemic.
Aside from federal government problems, Imperial Pacific is under scrutiny from the Chinese government. Beijing frowned on casinos that lured mainland residents overseas for gambling. Imperial Pacific's business model was built around high-rollers from China.