There are plans to introduce a new online gambling licensing schemes in Germany. It is to be utilized when it comes to commercial online casino operators. The measures also to promote social responsibility among online casino operators alongside helping reduce gambling-related harm.
The time frame for the new rules comes into play by July 2021, and new licenses will be issued from thereon. A policy will be in place until July to promote transitional tolerance. According to online gambling news sources, the operators who provide services in the German gambling market will be allowed to continue. But only if they adopt the new regulatory changes.
Additional Details on The New Online Gambling Licensing Schemes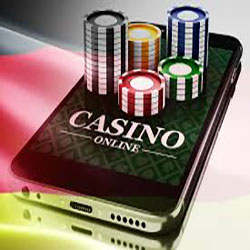 The additional details regarding the new online gambling licensing schemes include the removal of live gaming. From October 15, 2020, websites that wish to apply for licensing next year will need to remove the live dealer games to play online casino.
Aside from that, it includes the removal of card games and the RNG variations of such games. Operators do not refer to their sites as "casinos" as the title is restricted to use among the land-based operators.
Certain software providers, such as Microgaming, have shown social responsibility and compliance with the country. The well-known software provider has over 150 games to offer players in the German market. Additional software providers who are compliant with the German regulations are ORYX Gaming and Synot Gaming.
Further Changes on the Regulations
The new regulatory change in Germany in the iGaming market is vast. The government is also requiring to disable autoplay within all the games provided by the operators. To further protect players, the government requires all operators to allow players to deposit less than €1,000 per month.
Besides having a reality check that must be provided every hour, a five-minute cool off period also must be added. It will be every 60 minutes of playtime. Players will be able to resume playing after the break.
The operators must also display a panic button all the time. It is where players can easily exclude themselves from gaming at the casino if they choose to. Lastly, free games or demos will no longer be available.