A lot of industry insiders are not too optimistic about seeing sports betting in the Big Apple. Especially online betting in New York. Governor Andrew Cuomo has been very vocal about his opposition in opening a sports betting market. He argues that the state's constitution requires an amendment before we can ever see the best bookie software in New York.
But pay per head news sites received a good new year's gift in the form of Gov. Cuomo finally giving his blessing in coming up with sports betting legislation in the state. The news alone is enough to drive a lot of people in the business excited, as New York could potentially be such a large gambling market. Especially if its residents are to have access to online wagering.
Online Betting in New York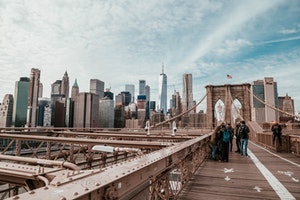 However, it looks like we will not be seeing any online sportsbooks soon. Of course, this means that those who want to be an online bookie can get a head start, especially those who cater to players from different areas across the country. But realistically, it would take a bit more time to see legislation on sports betting pass. While the governor has said that he is open to online sports betting, we still do not have the specifics.
We do know that state needs additional sources of public funds to help the state manage their fiscal woes due to the pandemic. Most likely, any online betting law will probably be like in other states where it will be part of an economic development bill. But as to the number of licenses, or what sports people can bet on, the governor did not say. While the state currently offers sports betting in its tribal casinos, their locations are too far away from most of the state's population. It is actually easier to take a train to New Jersey and just place your bets on your phone, take another train back home, than drive upstate to visit a retail sportsbook. Even if we won't see a betting market soon, many are optimistic that legislation, at the very least, should be passed.