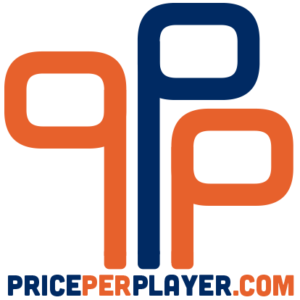 If you are looking for a way to start your online sportsbook, you might have heard of PricePerPlayer.com. It provides everything you need to run a successful sports betting business: a website, software, odds, customer support, and more. We will give you our honest and unbiased PricePerPlayer.com sportsbook pay per head review of their features, benefits, and drawbacks based on our personal experience as a bookie.
PricePerPlayer.com is one of the leading PPH providers in the industry. They have been in business since 2013 and have thousands of satisfied customers worldwide. In addition, they offer a comprehensive and customizable pay per head bookie solution that covers all the major sports and leagues.
PricePerPlayer.com Information
PricePerPlayer.com Info
Inception: 2013
Location: Costa Rica
Platform: DGS
Price Per Player: $5 or Less
Telephone:1-866-500-4934
Live Chat: yes
email: cs@priceperplayer.com
Website: PricePerPlayer.com
Current Promo: First 2 Weeks are Free
PricePerPlayer.com Features

Sports Betting: yes
Live Betting: yes
Prop Bet Generator: Yes
Racebook: Yes
Online Casino: Yes
Live Casino: Yes
Poker Room: No
Mobile Wagering: Yes
Phone Wagering: Yes
PricePerPlayer.com Sportsbook Pay Per Head Review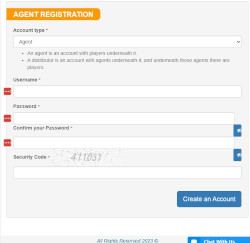 One of the main advantages of using PricePerPlayer.com is its low price. They charge only $5 or less per player per week, one of the industry's lowest rates. Also, that means you can save a lot of money on overhead costs and increase your profit margin. Moreover, they do not have any hidden fees or minimum requirements. You can start with as few as one player and scale up as your business grows.
According to sportsbook pay per head reviews, you get more than sports betting from the Price Per Player. You also get casino games, live betting, horse racing, and more. In addition, they have a friendly and professional customer support team available 24/7 via phone, email, or live chat.
Another benefit of using PricePerPlayer.com is its easy and fast setup process. You can have your sportsbook website up and running in minutes without technical skills or software installation. You can also choose from their pre-made templates or customize your design with their user-friendly interface. You can also set rules, limits, and payouts for each sport and game. You have complete control over your sportsbook operation.
A third advantage of using PricePerPlayer.com is its security and reliability. They use the latest encryption technology and firewall systems to protect your data and transactions. In addition, they have multiple servers and backup systems to ensure that your website is always online and running smoothly. As a result, you do not have to worry about downtime or data loss with PricePerPlayer.com.
Should You Use PricePerPlayer.com?
Overall, we think that PricePerPlayer.com is an excellent pay per head service that offers a lot of value for a low price. They have a solid reputation and a loyal customer base. In addition, they have a wide range of features and options that can suit any bookie's needs and preferences. Becoming a bookie is easy with Price Per Player.
They have high security and reliability that can give you peace of mind. If you are looking for a pay per head service that can help you run your online sportsbook efficiently and profitably, you should give PricePerPlayer.com a try.
Open a Sportsbook Website with PricePerPlayer.com today!

PricePerPlayer.com
Average rating:
0 reviews