Sports betting and online gambling will always top the headline news as states are working on legalizing various forms of gambling in their respective states. Nebraska, for instance, can now vote on whether they want to legalize casino gaming this coming November. Nebraska's Supreme Court released their ruling that allows three casino gaming bills people can vote on in the elections.
Casino Gaming Bills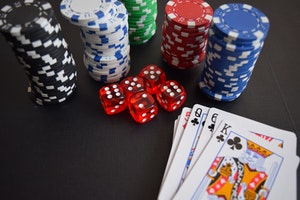 The three gambling bills are much more basic than what we are seeing in other states that allow sports betting. The demand for bookie pay per head solutions software is increasing over the years, but it looks like Nebraska is not wanting to talk about sports betting yet.
The first bill will allow gambling in the state, as it amends the state's constitution in the process. The second bill will change state law so that the state can authorize and regulate casino operations in the state. Lastly, the third bill will discuss where tax revenue from casino gaming will go.
Gambling in Nebraska
The Secretary of State Bob Evnen blocked these three bills last August. Those who support the bills immediately filed a legal challenge, which brought the issue to the Supreme Court. If the people will vote for these bills, then the next few years will give us a gambling market in the state.
Of course, this is only the beginning, as this only covers casino gaming. The topic of having online gambling, sports betting, and online sports betting is still not discussed. The state currently loses possible tax revenue it could get from gambling, particularly from neighboring states such as Iowa. A lot of sportsbook pay per head providers are already enjoying a large client base in the US, which, if anything, should be good enough reason for states to be more aggressive in legalizing all forms of gambling.