The Kentucky Supreme Court needs to decide on the legality of Historical Horse Racing or HHR. Members of the Supreme Court are deciding if gambling terminals that slot machines programmed as pari-mutuel to qualify as Historical Horse Racing.
However, the thoroughbred industry said that the gambling terminals are threatening the industry. The Justices are hearing oral arguments made last Friday at the capitol. Also, they have trouble following the logic in which games such as Triple Action Dragons can be categorized as Historical Horse Racing.
However, the success of the gaming terminals makes it easier for the courts to make their decision instead of basing it on practical political realities. The Kentucky Horse Racing Commission said that HHR terminals had more than $2.25 billion in total handle during the fiscal year that ended on June 30. Also, it gave $15 million to thoroughbred race purses and an additional $15 million to a general fund.
The Legality of Historical Horse Racing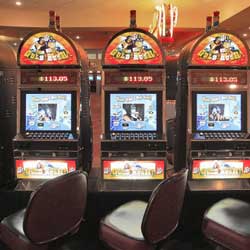 Shutting down HHR would have a significant impact on various horse racing facilities in the state, such as the Derby City Gaming in Louisville. Also, the taxes from gaming terminals revitalized the state racing industry, according to horse racing pay per head reports.
Tax revenue from HHR terminals funded the development of standardbred and thoroughbred and other equine programs. Governor Andy Beshear told horse betting news sites that the industry provides a significant amount for revenue for the state. Also, it supported the horse industry during challenging times.
The governor thinks that gaming terminals are constitutional and needed by the state. He hopes that the Supreme Court rules them as constitutional. However, some critics accused the Kentucky Horse Racing Commission of improperly expanding legal gambling. Based on a report received by a sportsbook pay per head provider, the Family Trust Foundation has been against HHR betting because they don't meet the qualifications of the pari-mutuel.