Last year, an investigation into Star Entertainment uncovered several deficiencies and supposed ties to criminal activities. As a result, the Queensland government claimed The Star broke several laws. Also, the casino operator confessed to selling gambling chips with credit cards.
The Star has been in hot waters after the release of the Bell Review, named after the lead investigator Adam Bell SC. Also, the New South Wales Independent Casino Control Commission said the casino operator is unsuitable for a license. However, the regulator gave the company time to comply with license conditions and regulations.
The casino operator paid AU$100 million in December after the Queensland authorities found them to break several laws. Also, the casino paid another fine to the NSW government. Regulators also required them to appoint a special manager.
Selling Gambling Chips with Credit Cards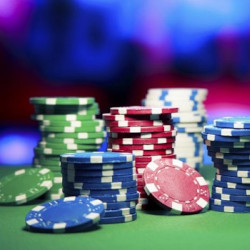 The Casino Act of 1982 banned using credit cards when buying gambling chips. However, according to sportsbook pay per head blog sources, Star Entertainment allowed such transactions seven times, from June 2017 to December and March 2022 to April 2022.
According to pay per head reports, the Queensland government remains committed to ensuring gambling firms operate according to existing regulations. Also, regulators noted that casino firms must comply with the highest standards of integrity to win the public's trust.
Star Entertainment operates the Treasury Casino in Brisbane and the Star Gold Coast. Although The Star pleaded guilty last Monday, the sentencing will be on June 2. The Star is seeking a buyer for its 50 percent stake in the Sheraton Grand Mirage. They hope the money they get from the sale will cover Queensland and NSW's fines.
You must comply with the rules and regulations of the country when running a bookie business. That way you don't end up like Star Entertainment. Also, you can learn how an AI can improve bookie risk management to prevent problems in the future.
Start a bookie business with PricePerPlayer.com today!