Lottomatica continued its momentum in the second quarter of the year. Also, the company updated its full-year forecast after strong second quarter results.
The iGaming company earned $439 million in the second quarter. It represented an increase of 20.7 percent year-over-year from $380 million in the same period last year. Unfortunately, it failed to improve upon the record-breaking revenue in the first three months of the year.
According to gambling news reports, Lottomatica had an adjusted EBITDA of around $158 million with a 36 percent margin. Also, the gaming operator gained market share across all brands and segments.
Strong Second Quarter Results for Lottomatica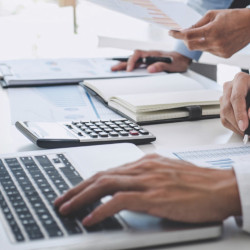 Lottomatica adjusted its estimated annual revenue will be around $1.79 billion to $1.86 billion from the previous estimate of $1.73 to $1.84 billion. Also, it predicted its adjusted EBITDA to be about $629 million to $651 million.
Its online gambling division contributed the most to the company's growth. Aside from being able to open a sportsbook, it keeps its online gambling sites updated.
Also, it showed the improved performance of Lottomatica's video lottery terminals. Its sports franchise also showed its resilience throughout the pandemic.
Lottomatica did not disclose its main competitors. However, it pointed out that its strategy is to improve its leadership faster than competitors. In recent months, the company introduced new products, including games from various suppliers.
In addition, Lottomatica launched the Premium Club. It is a loyalty program with a prediction algorithm to manage risk. The company is happy about the growth of its online business. Also, it is enjoying the healthy online gambling market.
In 2023, Lottomatica became a public company. It proceeded with its IPO plans and launched on the Milan stock exchange. In addition, Lottomatica introduced Stats Perform. Thus, it became the first company to deliver overlays and highlights during tennis live streams.
Do you want to start a gambling company? We recommend reading about what is a bookie pay per head. It can help you become an online gambling site operator in no time.
Start a bookie business with PricePerPlayer.com today!