One of the world's most popular video games is Call of Duty. This first-person shooter game attracts millions of players who enjoy shooting and strategizing. But for some, playing the game is not enough. They want to add more excitement and challenge to their gaming experience by betting on the outcomes of matches, tournaments, or events. Before you wager on the game, it is vital that you know the types of eSports bets you can make in Call of Duty.
Betting on Call of Duty is a form of esports betting, a growing industry that allows fans to wager on various aspects of professional gaming. eSports betting can be done through online platforms, such as sportsbooks or betting exchanges, or through informal arrangements, such as peer-to-peer or fantasy leagues.
Types of eSports Bets in Call of Duty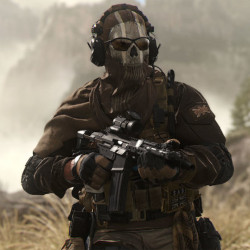 Different types of bets can be placed on Call of Duty, depending on the preferences and goals of the bettor. Here are some of the most common ones:
Match Winner
Betting on the outcome of a single match is the simplest and most common type of bet. It is like when you bet on sports. Also, the odds for this bet are usually based on the past performance and reputation of the teams or players involved and other factors, such as map selection, game mode, and current form.
Tournament Winner
It is an eSports betting type, where the bettor predicts which team or player will win a tournament or event. The odds for this bet are usually higher than for match-winner bets, as more variables and uncertainties are involved. The bettor can place this bet before or during the tournament, but the odds may change as the tournament progresses.
Map Winner
It is a prop bet, where the bettor predicts which team or player will win a specific map within a match. The odds for this bet are usually based on the map pool, the set of maps available for selection in a match. Some teams or players may have an advantage or disadvantage on specific maps, depending on their playstyle, strategy, and familiarity with the map.
These are some of the most common types of bets that can be placed on Call of Duty. However, other types of bets may be available depending on the platform and event. For example, some platforms may offer live betting options, where the bettor can place bets while watching the match in real-time. Some events may also have special bets or promotions that are unique to them. Visit our sports betting tutorials page to read other eSports wagering tips and guides.
Bet on Call of Duty games with VOBET, the best sportsbook in the world!