In the latest basketball update from your trustworthy news site, the NBA Finals are definitely motivating sports fans and bettors into a great build up for the NBA 2023 Finals. The Denver Nuggets now lead the finals series 2-1 as they beat the Miami Heat 109-94 for Game 3 on Wednesday. Let's take a look at what happened in the game.
If you are using betting software, its important to know as much as you can about the events that people bet on. And when it comes to the Finals of the NBA, you need to know what happens in each game. This helps you look at trends, look at player performance, and other factors that can affect the outcome of a game.
Nuggets Lead in NBA 2023 Finals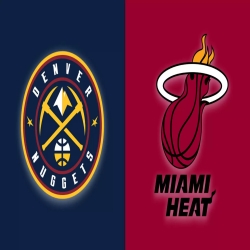 Nikola Jokic and Jamal Murray set a new NBA record as being the first two teammates to post 30 point triple-doubles in any game. But the Nuggets were not reliant on just these two, as their roster all performed well. Their defense was one of the best we have seen in the postseason. If you want to read more on NBA games, these sports news directories can lead you to other news sites.
Going back to the game, the key to the Nugget's success in the finals so far is an amazing defense. The only time that they lost in the finals was ironically their best performance offensively. If they can manage to sustain this, then they can easily grab the Nuggets' first NBA Championship. Since they have Jokic, Murray, and Porter Jr. on the offense, scoring will not be a problem.
As for the Miami Heat, they need to fix their roster as they cannot afford to risk Kyle Lowry playing less or getting injured. Given the performance of the players in this Finals series, this will be the Nuggets' series to lose. Heat's Spoelstra has the brains to get the team through, but it will really boil down on having everyone involved doing their best- and be able to translate this into better stats. Game 4 of the NBA Finals will be on Friday night, with the Heat playing host to the Nuggets.
Get the Best Sportsbook Software at PricePerPlayer.com Here!