The Mississippi Sports betting market is recovering quite well, despite its restrictive sports betting policies. The total betting handle for July is up to 4 times higher than June's, showing a 402% increase. But even with the market's swift recovery, it's still less than 2019's betting numbers.
The total wagers for July is $7,916,665. This is 402% higher than June's $1,575,859 handle. But if we look at the year-on-year data, the handle for July is 40.8% lower than July 2019's $13,383,383. Its revenue, however is better. The taxable revenue of the state for July is $1,335,762, which is definitely better than June's loss of $62,231. Likewise, the revenue is 26.8% higher than July 2019's $1,053,776.
Mississippi Sports Betting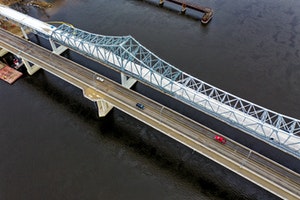 The revenue comes from across the 26 commercial casinos across the state. Instead of seeing a robust sports betting software development market that can offer good competition and even greater accessibility, all bets are done in casinos. These casinos were shut down in March, and reopened partially in May. While this was the major reason why numbers are bad, there is another bigger reason.
Mississippi has restrictions on mobile sports betting. Residents have to be in the premises of these casinos to be able to bet on their favorite sports. Compare it with areas where bookie pay per head sportsbooks are accessible to everyone, then you would definitely see a low revenue for the state. In fact, states like Philadelphia, New Jersey, and Indiana, their numbers are much higher, even taking in revenue while all retail casinos could not. These states have a very open policy on online sports wagering.
The state could do with taking a page off the books of these states in terms of accepting a more accessible policy on online wagering in the state. In the next few months, basketball, baseball, and football will be very active, and betting action is expected to be back to normal. But if the physical restrictions and pandemic precautions will limit bettors' access to lines, then Mississippi will be losing a lot of potential revenue from gambling.