Most of the states in the US enjoyed increases in betting handle in January of this year, only to drop in February. While perfectly normal, the state's ability to pick up by March is a good indicator of a good sports betting market. Illinois, much like any pph sportsbook, will be able to pick up and increase their handle in march. But for now, we have the numbers for Illinois sportsbooks for February.
Again, its perfectly common to see a dip in betting handle and revenue for sportsbooks. Large or small, sportsbook pay per head bookies all see a dip in operators since the month is shorter and people have one weekend less to bet.
Illinois Sportsbooks in February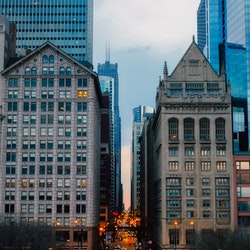 The much-awaited report from the Illinois Gaming Board is here. The February handle for the state is at $509.8 million. This is 12.3% lower than that of January's $581.5 million. This is the first time in over 7 months that the state's sportsbooks have not seen an increase in monthly handle. Majority of the wagers in state were made online, with a $490 million handle. This is 14.8% lower than January's mobile handle of $575.2 million. Retail handle did increase, hitting $19,6 million, which is 209.9% higher than January's $6.3 million.
Meanwhile, revenue for February is at $35.4 million. This is 26.2% lower than that of January's $47.9 million. The tax for the state in February was $5.9 million, 23.7% lower than January's $7.7 million. But pay per head bookies, even major sportsbooks are not worried about the numbers much. March is a better month in terms of sports betting, especially with March Madness happening. This will be the first year that Illinois residents will be able to bet on the NCAA basketball championship on online iGaming Platforms. So, we eagerly await the report for March for Illinois sports betting, as its practically expected to see the state set another record.
Create Your Very Own Online Sportsbook Today- Get Free Trial Here!