In the latest gambling news, sports bettors in North Carolina can now make wagers on sports. On March 18, casinos in North Carolina went live, and just in time for the first game of March Madness. The two Harrah's Casinos in Cherokee and Murphy are the only two casinos with sportsbooks in the state. Meaning, for residents who want to view the odds and place wagers, they will have to visit any of the two North Carolina sportsbooks physically. Looking at the details fo the law, sports betting in North Carolina will stick to traditional sports betting means, at least for now.
Just like the best betting software, residents can place bets on all games. This includes live or in-play betting, futures, proposition bets, as well as parlays. The only difference they have with sportsbooks elsewhere, is that this is a traditional brick-and-mortar set up. Much like the sportsbooks in Vegas, there is a designated sportsbook area in each casino where bettors can stay and place their bets and see the games.
Sports Betting in North Carolina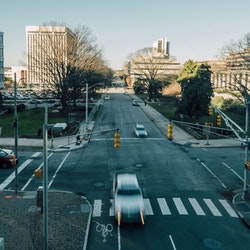 Initially, many residents would travel to neighboring states Tennessee and Virginia to place bets. Both states have successful online sports betting markets. This means a North Carolina resident can simple cross the border, stop somewhere safe, and grab their phones to place wagers. Many are wondering if North Carolina will also consider implementing online sports betting to make it convenient for their customers. Especially during a pandemic when people are encouraged to stay home.
Those who support sports betting are hopeful that the state will be able to experience online betting the way a per head sportsbook can provide players with convenient ways to place their wagers. They hope that state legislation will consider to expand the current market. Not just to open the market to more sportsbooks, but to also help the state generate revenue from taxes from these sportsbooks.