22Bet.com is relatively new in the industry, in business for less than 5 years. But despite being new, they are gaining popularity year after year as a go-to sportsbook. Here at 1MediaNow.com, we're taking the feedback with a grain of salt- at least until we get to try it on our own. Our gambling software reviews allows us to take a closer look at various gambling and sports betting software. Today, we will give your our 22Bet Sportsbook Review.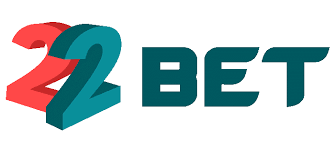 22Bet sportsbook has been in business since 2017. They are a popular sportsbook outside of the US market. They are based in Canada, but also have a foothold in the European sports betting market, among others.
They offer accessible customer service, along with support for over 30 languages. They also have extensive payment methods, which we will be checking out in a bit to see if they can be considered as one of the best gambling software for betting. 
22Bet.com Sportsbook Information
22Bet Info
Inception: 2017
Location: Canada/Curacao
Country Restriction: none
Telephone: not available
Live Chat: yes
email: support-en@22bet.com
Website: 22bet.com
22Bet Features

Welcome Bonus: up to $122
Casino Bonus: available
Birthday Bonus: 500 points
Sports Betting and Live Betting
Casino and Live Dealer Casino
Online Poker
Live Streaming
22Bet.com Banking Options and Promotions
Their welcome bonus is 100% of your deposit. However, once you make your deposit, the maximum bonus that you can get is $122. It also expires 7 days from getting the bonus. In addition, you will not be able to make a withdrawal or transfer of money from your account until you have fully spent the bonus. While the terms are quite understandable, the bonus amount is average. There are other companies that offer bonuses that go up to the thousands. 
Their payment channels are extensive. Much like many sportsbook pay per head providers, they offer bank cards, transfers, they offer e-wallet payments, and even cryptocurrencies. In fact, 22Bet takes in 26 cryptocurrencies. They accept USD, Canadian Dollars, and the Euro as currencies. You can deposit as low as $1, so this site it as least friendly to those who want to start slow. 
The 22Bet Sportsbook Review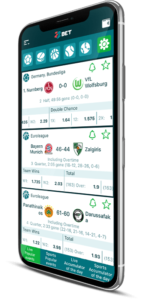 22Bet offers sports betting and an online casino. While they do not cater to more services such as white label sports betting solution, they do offer thousands of events each month. The best part about their sportsbook is that it is easy for those who prefer in-game wagering. You can stream the games, and you can also bet on many in-game betting options.
Aside from their site, you can also download their app in iOS and Android. it was, a bit hard to for us to install the app though, because it was not directly available in the app store. Their website has instructions on how to circumvent this, but we decided to forego since there might be problems since we are not getting the app directly from the official app stores.
Design-wise, their site has a very modern feel, down to the teal-colored theme. It is clean, and the menu is very easy to navigate. You will not have a hard time finding what you are looking for, and there is no lag or delay in loading pages. 
They offer 24/7 customer service, through email and chat mode. They do not have a phone though, so it can be a bit harder to explain your problem. They do answer promptly. But the lack of phone support is something you rarely find now, since many sportsbooks offer multilingual phone support. 
Should You Bet with 22Bet.com Sportsbook?
22Bet Sportsbook is an okay sportsbook. The site has a good foundation, since the site has a good layout and the design elements make for a modern looking site. They also offer live streaming, something not all sportsbooks do. However, that's pretty much it. The bonuses are somewhat average, and they could do with more features. There are a lot of sportsbooks available that can offer more.
Click Here to Find the Best Bookie Software

22Bet Sportsbook
Average rating:
0 reviews